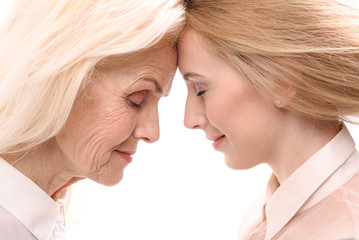 5 Perfect Long Hairstyles for Women Over 60
You don't have to cut your hair short or get Botox injections to look young and beautiful, even after 60.
Why do so many people think they should say goodbye to a long hairstyle if they are not in their 30s or 40s already? Does a long haircut have an expiration date? Look at professional stylists and what they discover for their celebrity clients and you'll understand that long hair is not something available for a young generation only. Cher, Susan Lucci, Jane Seymour, Bernadette Peters – all of these women are over 60, but they don't rush to cut their hair into a pixie to look young and beautiful. They know, even with a long hairstyle any woman, no matter how old or young she is, can look chic and beautiful.
Before cutting your hair short, check our 5 perfect long hairstyles for women over 60 to see that not only a bob and a pixie can make you years younger.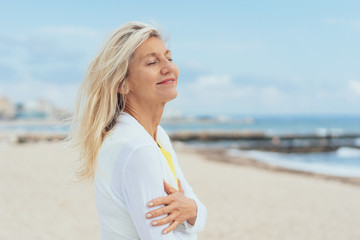 5 Long Hairstyles: Over 60 and Beautiful
The one thing you have to remember before styling a long haircut is that as your hair gets longer, it weighs down, losing the previous volume. With long hair, you should always have a volumizing shampoo, tonic, or moose to lift it from the roots.
So, here're 5 beautiful long hairstyles, which are going to help you to identify which one represents you totally.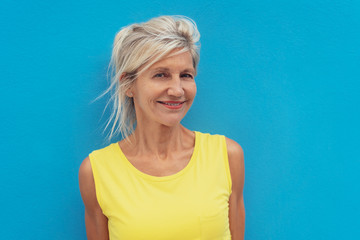 A long bob

. Yes, we've mentioned that a bob is a short hairstyle. But if you're more into cutting your hair a little bit, go into a long bob. It is a perfect alternative to a short haircut. It is neither too long nor too short. A long messy bob is easy to style and manipulate. It looks even better if you have slightly curly hair. Or you can spend 5 minutes in the morning to create that messy look with a curler.

Layers.

Adding multiple layers to a long haircut is a favorite celebrity trick. If you're not ready to change your hairstyle completely, spice it up with layers. This is the easiest way to give a modern and stylish look to any haircut.

Bright colors.

Adding a splash of bright color into a long haircut is one of the biggest trends now. It is the fastest way to upgrade a hairstyle without cutting your hair at all. Among the most popular hair colors are rose gold, blue ombre, cotton candy pink, pastel pink, etc. If you're not afraid of experimenting with such a bright tone, go ahead and try it.

Long waves.

If you have naturally curly hair, this haircut is a perfect one for you. It doesn't require a lot of styling techniques to make a look sophisticated and chic. Long waves will make you young and fresh. You can add a fringe to look even younger. That is a great trick for aged hair, especially.

Side parting.

This is one of those tricks, which both young and mature women use a lot when they want to change a hairstyle without changing nothing except a parting. Side sweep gives a relaxed and interesting look even to the most ordinary haircut. Why not try it now?
As you can see, it doesn't depend on how old or young you are. There is always a perfect hairstyle for your age and taste.