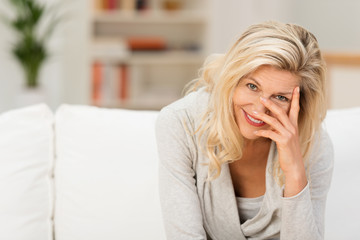 Hairstyles for 60 Year Old Woman with Thick Hair
Having naturally thick hair is great. You don't have to spend a lot of time every morning trying to figure out what to do with it to style beautifully. You can brush it down and you're ready to go.
But what if you want to create a beautiful hairstyle to play with your look a little bit? Then, the troubles begin. Thick hair is not so manageable and easy to style when it comes to sophisticated braids and buns. It is especially difficult to manipulate thick hair for those who are older than 60. Mature women don't like to spend hours doing their hairstyles every morning. Does it mean you have to wear the same hairstyle all the time?
Actually, there are a few interesting hacks and hairstyles for 60 year old woman with thick hair to use on a daily basis. Let's have a look.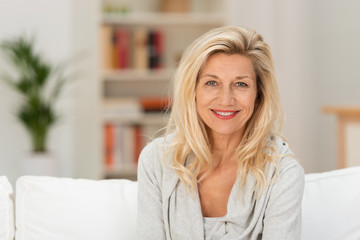 3 Simple Everyday Hairstyles for Thick Hair
You don't have to be a professional stylist to manage your hair like a pro, even if you're a mature woman who has never been good at it. Usually, thick hair takes forever to dry. If you hate washing it every day, the following hairstyles will save a lot of time. Instead of washing your hair every morning, you can do a 5-minute hairstyle and spend that washing and drying time on doing your makeup or having a cup of tea.
So, how to deal with thick hair like a pro?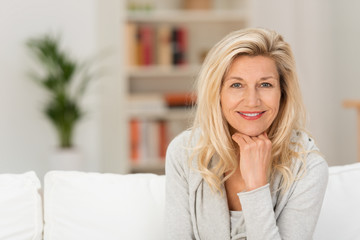 Messy bun. A messy bun is a very romantic and easy hairstyle you can do whenever you have a free minute. Take a big elastic band and create a big half-up ponytail. Take a smaller elastic band and gather the rest of the hair and the half-up ponytail, created earlier. Secure them together without a lot of pressure. Pull out a little section from the ponytail, twist it, and wrap around the elastic band. Secure with bobby pins. Keep doing that with the rest of the ponytail till the bun is created. Frame your face with a few strands.
Brush your hair down and make a low, sleek ponytail. Bring out some pieces of hair in the front without doing the whole hairstyle look messy. Then, lose the ponytail a little bit to create a hole in the middle. Flip your hair into it and pull out. Tighten a little bit. Voila!
Brush your hair, tight it up into a very high ponytail and secure with an elastic band. Then, take a small brush, spray it with a hairspray, and smooth baby hairs in the front. The ponytail has to be as tight and sleek as possible. Jennifer Lopez, Kim Kardashian, Beyonce, Gwen Stefani, and Sarah Jessica Parker adore it for a red carpet.
Having thick hair doesn't mean you have to forget about sophisticated and creative hairstyles, even if you're a mature woman.