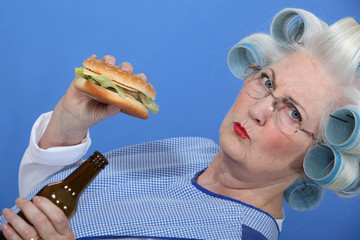 Hairstyles for Women Over 60 with Round Face For Younger Looks
Different people have different face shapes. And there are hairstyles that suit them or don't. If you're upset about your haircut, you've picked the wrong one. But it doesn't mean there is no perfect haircut for you too.
Finding the right haircut is very important. It is not only about what will suit you or won't. It is about how easy it is to style your haircut. The right haircut is the one, which complements your face shape and doesn't take hours to style it.
A round face shape is one of those, which can be met in a lot of women who struggle with finding the right haircut. Usually, it is square and round shapes that arise a lot of questions when it comes to finding the most flattering hairstyle, especially among older women. So, if you're looking for hairstyles for over 60 with round face, check out some useful tips and techniques on how to find a haircut, which is going to slim down the face and make you look a lot younger.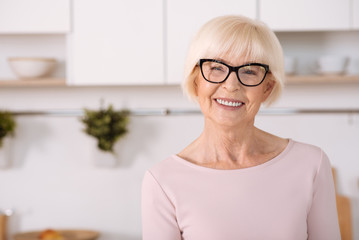 How to Pick a Hairstyle for a Round Face Over 60
The round face shape is represented by fuller cheeks, which make the face no much longer than it is wide. The jawline is rounded and short and has no sharp angles. When looking for a hairstyle, pay attention to those, which are going to balance the face and make it narrower, creating more of an oval shape.
So, here are 5 interesting ideas you can use in a daily life if you have a round face and you are over 60.
Stay away from short bobs or haircuts that don't have layering. Even if you want to wear a short haircut, add layers to spice it a little bit. Such hairstyles are easy to style and manipulate with. If you have naturally curly hair, you can create a wonderful messy look every morning. Layered hairstyles will add more relief to your face and make you look a few years younger.
Do not curl your hair too tight. First of all, soft, beachy waves are trendy now. Secondly, beachy waves make you look younger.
Add some height to the face by wearing high messy buns. Don't make them too sleek and perfect. A relaxed but sophisticated looks is what you need. Put out a few strands to frame the face at the front.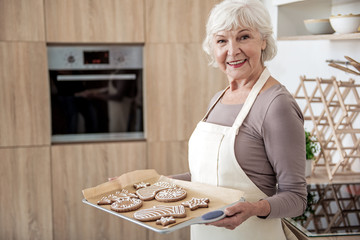 In general, avoid hairstyles with a jaw-length and anything that focuses attention on the cheeks. Such hairstyles make your face look even rounder. For inspiration, check what type of haircuts wear Hollywood celebrities like Kate Bosworth, Mila Kunis, and Penelope Cruz. All of them have a round face shape too.